About Us
Branched Oak Observatory is an astronomy park located just southeast of the Branched Oak Recreation Area 20 miles outside of Lincoln, Nebraska. This makes it not only a short convenient drive from the city, but far enough out to enjoy relatively dark skies. Slowly, the park will grow into a major astronomy education facility.
Events
Once or twice a month, the Branched Oak Observatory is open to the general public and students of Astronomy. With the help of local astronomers, we set-up a variety of telescopes and explore the night sky.
Here is your chance to see planets, nebulae, star clusters and galaxies live. Public events are always free-of-charge.
Welcome To The Branched Oak Observatory
A beautiful "sky park" and education complex 25 minutes northwest of Lincoln, Nebraska where you can meet with astronomers and explore the night sky through telescopes large and small.
HELP MAKE A DIFFERENCE IN SCIENCE EDUCATION
Branched Oak Observatory Is Growing!
All sponsorships go to the general operations of the Branched Oak Observatory. This covers all operational expenses including salaries for staff which provide the programming and maintenance of the facility. Also goes to improve the educational experience and overall experience each individual has when they visit the Observatory.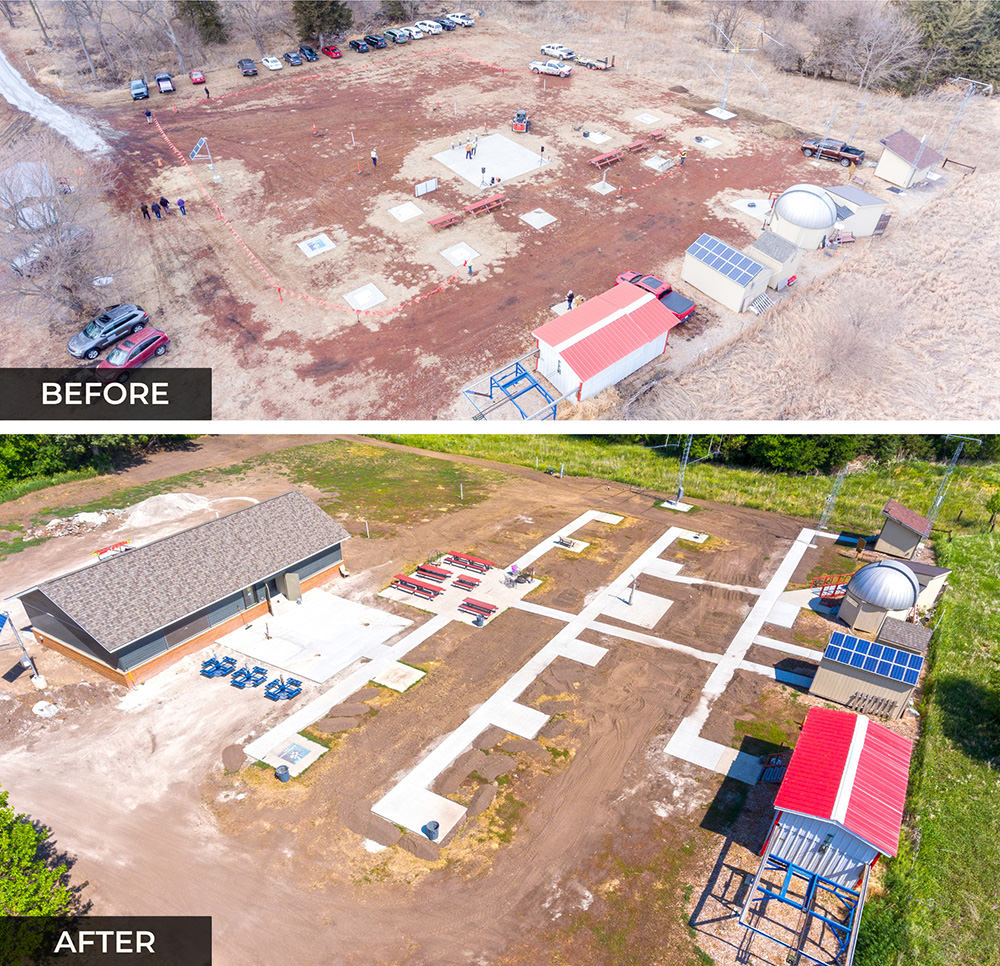 Branched Oak SATCOM Array
The Branched Oak Observatory is pleased to announce, through a generous donation from Bob Finke of International Propeller Service, the The Jayden, Rutledge and Maggie Jo Finke SATCOM Array. This SATCOM Array is the only public SATCOM Array in the world at a public Observatory! Soon classrooms will be able to contact and speak with the International Space Station! Contact us to find out more information.
80871
Event Starts refresh page to see next upcoming event